PREFERRED VENDOR PARTNERSHIP
As a Preferred Vendor we aim to challenge the status quo of online marketing companies claiming to be good at everything. We operate differently. Our website service is user friendly and all-inclusive.  Come find out why we are the market leader in commercial real estate websites.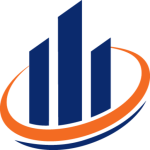 ALL INCLUSIVE WEBSITE SERVICE
One all-inclusive pricing includes everything you need.  One price, No gimmicks, no additional fees.  You need a professional website promoting your image on the internet.  We feel our service is superior to the industry's options and we'll prove it with our actions.  Our websites are elegant, faster, built on better coding, secured on multiple levels, and most importantly our service is second to none.
To get started:
Beta site delivered within 6 business days.  We'll refine based on your feedback. Then train your office on the use of the site and provide ongoing support.
SVN CLIENT EXAMPLES
This represents just a few of the SVN sites we manage.  Keep in mind the navigation, images and content are all customizable to reflect your marekt area and business focus. 
HOW LONG ARE YOUR CONTRACTS?
Website Service plans are paid annually. We make it simple to start and stop your service at any time.
DO I NEED ANOTHER WEB HOST?
No. All of our plans include our fully-managed cloud hosting, ensuring your website remains available at all times.
HOW DO I SIGN UP?
We just need basic information to get started.  Contact us and you're new website will be underway.
HOW DO I CANCEL SERVICE?
Canceling your website service is an easy and no-questions-asked process. It's done with an email sent to your website manager.
ARE DOMAINS NAMES INCLUDED?
YES, domain names are included as part of our service.   If you already own your domain name, we can utilize domains purchased from anywhere.
WHAT IS MEANT BY UNLIMITED?
Our website service does not have resource limits for normal usage. As per our Terms of Service, sites cannot exist for the sole purpose of file sharing.
DO YOU OFFER EMAIL ACCOUNTS?
Yes. You can purchase email accounts via G Suite email for your domain. This also includes Google Calendar, Docs, Drive, and more. Learn more here.
WHO PROVIDES SITE COPY / CONTENT?
Your SVN website will come with stock SVN content.  It's recommended that you customize this stock content.  We have recommendations for content writers who can customize your website's content if you need.
WHAT ABOUT SOCIAL MEDIA?
We will fully integrate your social media accounts into your website. If you need your social media accounts created, we can assist with this for an additional fee.
SEARCH ENGINE OPTIMIZATION?
Our websites are coded SEO friendly.  To further your website's ranking you might consider a professional SEO company. We will work with you to assist you find effective SEO provider.  SEO is a complex field and many claim to know SEO however few deliver results.  We will help you navigate this area with your best interests in mind.
HAVE MORE QUESTIONS?
Our support team is available and usually responds in under an hour. Visit our contact page.