These are the January 2018 server logs from a client using paid for SEO services. This client has paid for SEO for several years.
The first chart below shows the daily visitors and total website visitors for the website.  On the surface this seems like a decent amount of traffic visiting the website.  January's total is 1,551 total site visitors.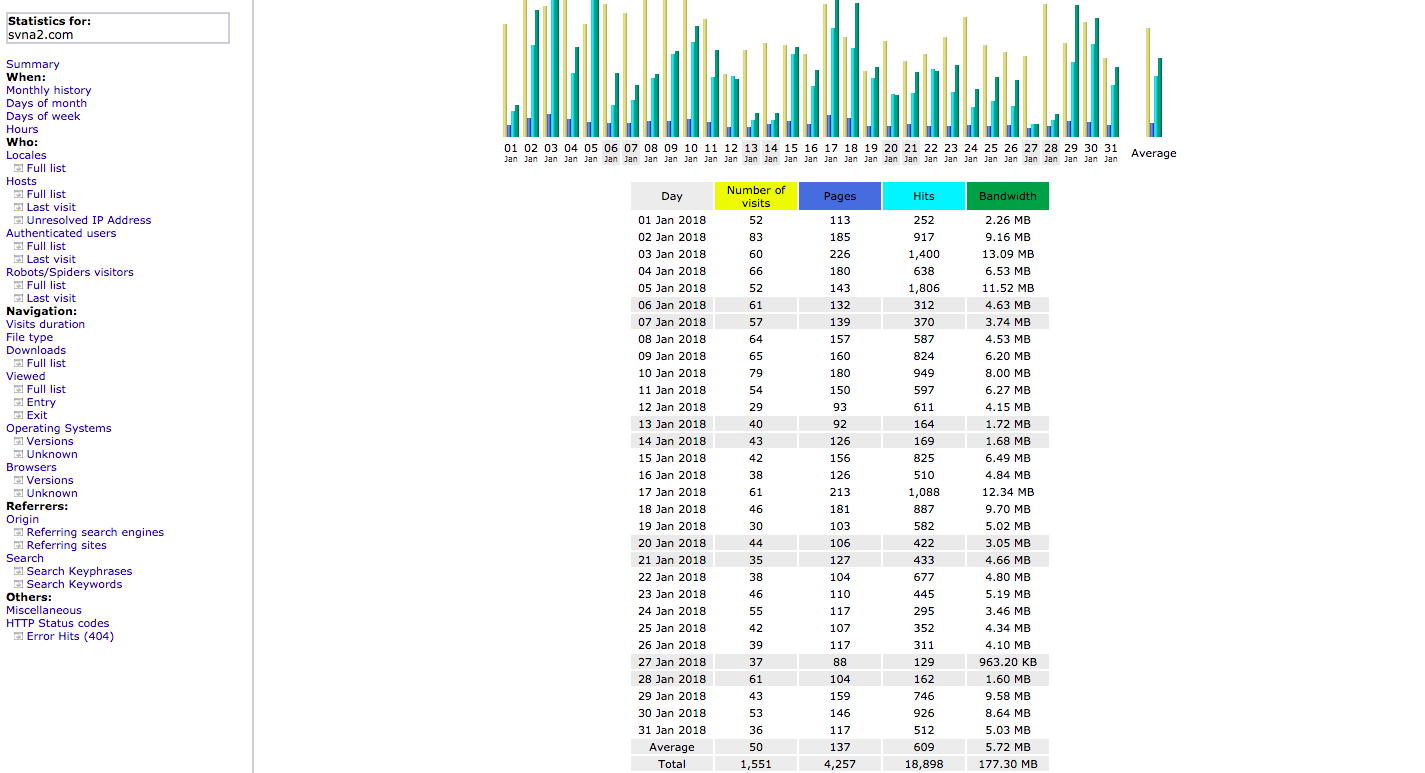 Let's dig a little deeper and look at the quality of these visitors. The next chart shows the amount of time spent on the website for each visitor. Of the 1,551 total visitor 1,338 spent less than 30 seconds on this client's website! That's a quick visit… because these are automated bot traffic, not humans.  Humans buy commercial real estate, bots do not.

The final chart below shows the keywords entered into search engines to find this site.  Not surprisingly, not many humans are searching for this site. (despite the reported 1,551 monthly site visitors.)
Let Us Help You Select and Monitor
Now included with our all inclusive service, we now offer SEO selection consulting and monitoring to help you ensure you are receiving the best return on your SEO spend.
So What To Do for SEO?
For the above reasons, this is why we don't offer SEO or claim to be SEO experts.  There are a variety of options that you can do for your website for free.  We'll happily provide free guidance on this topic.
Still thinking about hiring an SEO expert?  Hire one that has been vetted.  The following providers from MOZ SEO are our recommended providers:  https://moz.com/rand/recommended-list-seo-consultants/
Another good option to consider is Google Adwords.  Read more about SEO vs Google Adwords here
Consider us part of your team from a technical standpoint.  We help our clients navigate internet marketing.